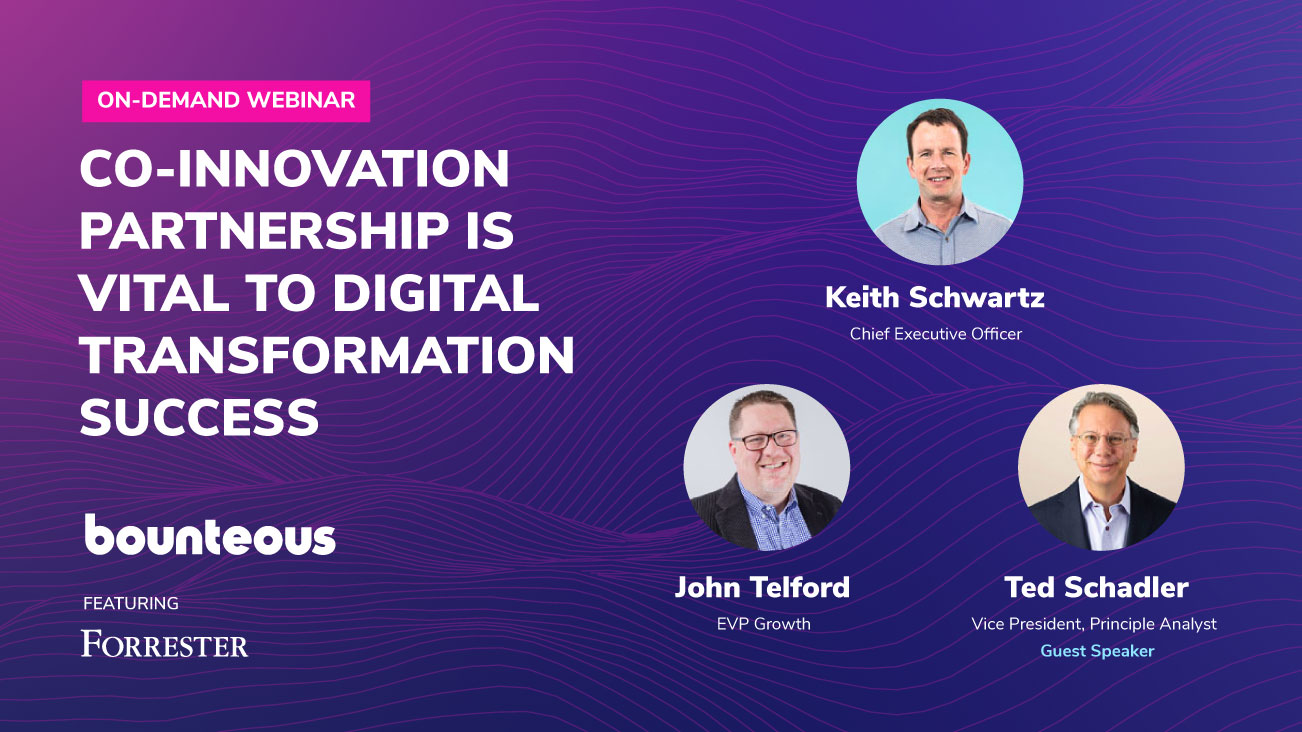 The opportunity to reinvent your business and create new value for customers and for you has never been higher. The full embrace of digital experiences is the backdrop. Innovations brought by an expanding ecosystem of software, cloud, data, and insights partners are the raw materials. The engine of transformation success is the alignment of your internal teams and the support of a co-innovation partner.
In this session, Ted Schadler, vice president and principal analyst at Forrester Research, Keith Schwartz, CEO and co-founder of Bounteous, and John Telford, EVP Growth, Bounteous discuss new research and guidance on:
Experience transformation: Why the moment is right for reinventing your value.
Value orchestration: How to orchestrate the value of your internal and external ecosystems to innovate and transform.
Co-innovation partnerships: The role of partners that invest in solutions and are motivated by outcomes.
How Digital Flow helps companies achieve growth.