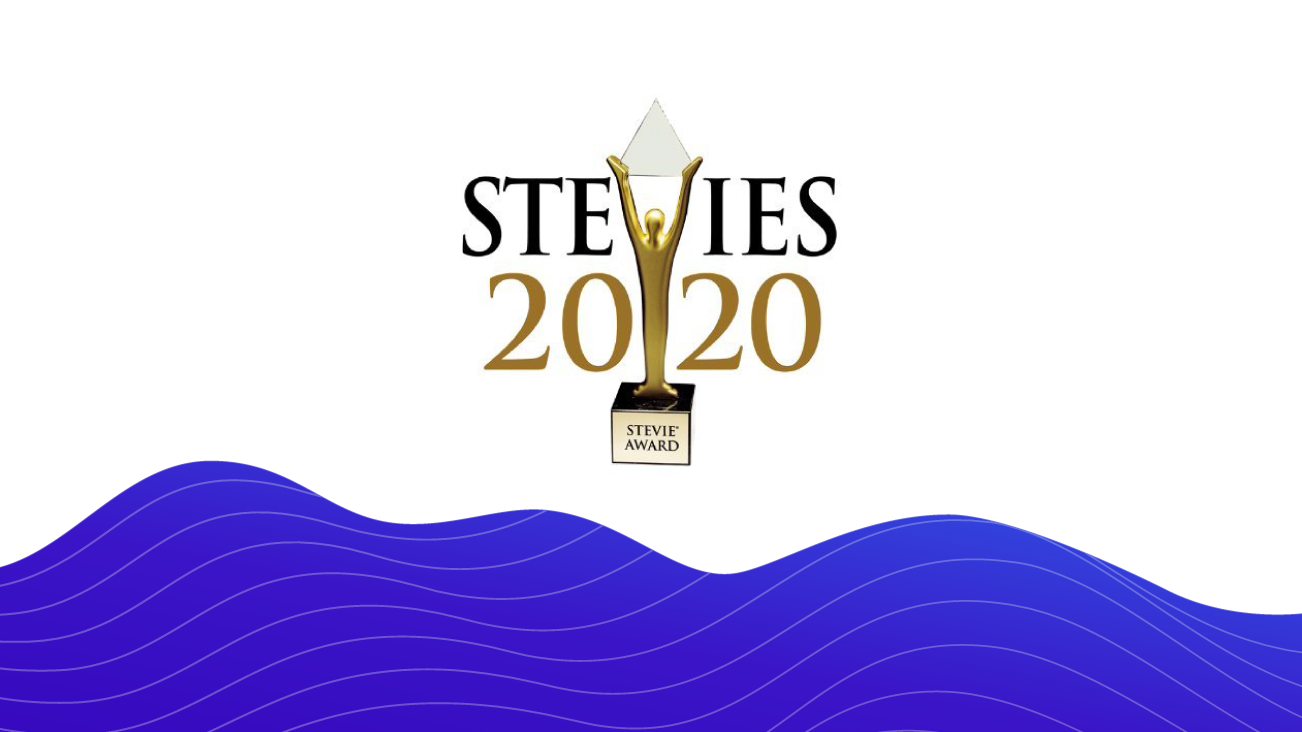 Sweeps individual and team recognition at 14th annual premier business awards
CHICAGO, March 2, 2020 – Bounteous, an insights-driven digital experience agency, today announced a total of seven wins at the 2020 Stevie® Awards for Sales & Customer Service. Created in 2002, the Stevie Awards are the world's premier business awards.
The Stevie Awards winners were unveiled February 28 at Caesars Palace in Las Vegas. Bounteous and members of its Client Service and Business Development teams took home honors with two Gold, three Silver, and one Bronze Stevie:
Dave Mankowski, Bounteous Chief Growth Officer was awarded a Gold Stevie for Senior Sales Executive of the Year.
John Telford, Bounteous SVP of Digital Solutions was awarded a Gold Stevie for Sales Director of the Year.
Noelle Eun, Bounteous Associate Director, Solutions was awarded a Silver Stevie for Sales Operations Professional of the Year.
The Bounteous Client Service and Account Management Team won a Bronze Stevie for Account Management Team of the Year.
Bounteous was recognized with Silver Stevie awards for National Sales Team of the Year, North America, and Field Sales Team of the Year.
"While we ultimately deliver value to our customers through digital transformation, these awards help affirm our commitment and success at solving our clients' problems, which begins early on in how we help define and solve problems together," said Dave Mankowski, Bounteous Chief Growth Officer. "Together with our delivery teams, we've been able to drive significant impact for our clients in 2019 and I look forward to seeing where our team continues to go in 2020."
Bounteous was also presented with an Honorary Gold Stevie for Sales Process Transformation for driving organizational growth and sales process improvement through adoption of the ValueSelling Framework®. Bounteous partners with ValueSelling Associates to focus on the value provided through solving client problems, ultimately leading to meaningful results and return on investment.
More than 2,600 nominations from organizations in 48 nations of all sizes and in virtually every industry were evaluated in this year's competition. Winners were determined by the average scores of more than 180 professionals worldwide on seven specialized judging committees. Entries were considered in more than 90 categories for customer service and contact center achievements; more than 60 categories for sales and business development achievements; and categories to recognize new products and services and solution providers.
The Stevie® Awards for Sales & Customer Service are the world's top honors for customer service, contact center, business development, and sales professionals. The Stevie Awards organizes eight of the world's leading business awards programs, also including the prestigious American Business Awards® and International Business Awards®.
Details about the Stevie Awards for Sales & Customer Service and the list of Stevie winners in all categories are available at www.StevieAwards.com/sales.
About Bounteous
Founded in 2003 in Chicago, Bounteous creates big-picture digital solutions that help leading companies deliver transformational digital brand experiences. Our expertise includes Strategy, Experience Design, Technology, Analytics and Insight, and Marketing. Bounteous forms problem-solving partnerships with their clients to envision, design, and build their digital futures. For more information, please visit www.bounteous.com.
For the most up-to-date news, follow Bounteous on Twitter, LinkedIn, Facebook, and Instagram.
About The Stevie Awards
Stevie® Awards are conferred in eight programs: the Asia-Pacific Stevie® Awards, the German Stevie® Awards, the Middle East Stevie® Awards, The American Business Awards®, The International Business Awards®, the Stevie® Awards for Great Employers, the Stevie® Awards for Women in Business, and the Stevie® Awards for Sales & Customer Service. Stevie® Awards competitions receive more than 12,000 nominations each year from organizations in more than 70 nations. Honoring organizations of all types and sizes and the people behind them, the Stevies recognize outstanding performances in the workplace worldwide. Learn more about the Stevie® Awards at www.StevieAwards.com.
Sponsors of the 14th annual Stevie Awards for Sales & Customer Service include HCL Technologies, Sales Partnerships, Inc., and ValueSelling Associates, Inc.